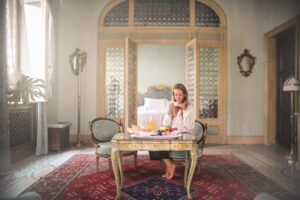 All the hard work of hotel administration, management, and staff are measured in a guest's experience. It is one of the hardest parts of working in the hotel industry, knowing that the whole effort of an organization depends on those moments spent by guests in the hotel. It's why training and experience are such highly valued qualities in hospitality professionals. There is a level of performance that is hard to achieve if not through practice and reinforcement of good qualities.
This final judgment is also the reason why those that work in the hotel industry can never stop asking themselves how they can make the experience of the guest better. Because even with all the recognition in the world, a hotel that does not invest in service is one that is doomed to fail.
What are the keys to improve your guest's experience at your hotel?
Quality of service
Uniqueness
Now, let's get to how you can improve how your guest scores you on each one.
Use standardization to guarantee quality service
Standardization of processes in any organization leads to more efficiency. When staff does not have to think about tasks, they can focus on other important areas. It also helps present an image to the client of calmness. They are on holiday or work, far from what they know, but they can trust things will be working during their stay in the hotel. Become a refuge for those away from home, so they will recommend your hotel and choose you over other options. 
Here's what standardization can do for your hotel:
Unify quality levels, so details are not overlooked
Make processes simpler, cutting time and costs
Lessen the workload on your staff
Increase productivity
Create a uniform look and feel of your hotel
Offer accessible training for staff
Great staff is the key ingredient to any successful hotel, they are the face, voice, and feeling of your brand. So, they need to be able to represent your values, have the tools to create a great atmosphere, and feel prepared to meet guests' expectations.
The biggest way to do this is through training, and the best way to offer training to hotel staff is online. Having the freedom to get qualifications from your own home, while at work or whenever staff selects, is a great motivator to participate. Online hotel training is practical, efficient, and delivers the results you want for a fraction of the cost of sending employees to another hospitality school.
Hire local and focus on employee retention
Another aspect to consider when hiring staff is to source your talent nearby. Locals have insight on the best way to know the area, restaurant, and where to find authentic experience. This knowledge makes them valuable to improving guests' experience.
After you've hired and trained your staff, you will also need to keep your employee retention stats as high as possible. Building a good team will take time, and keeping it will pay off greatly. Seasoned hotel employees know the tricks, and they are also familiar with your hotel, saving you money and time in many ways.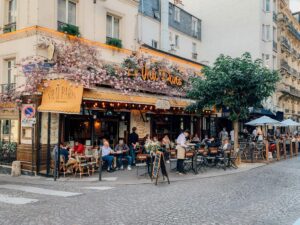 Personalize experiences 
Guest's want to feel unique, but they also don't want to miss the popular experiences. What does this mean? It means you need to prepare to: offer both guidance to the most popular parts of the city, think the Eiffel Tower, and have a private not touristy café for a nice croissant in the nearby. That's personalized experiences. 
Everyone does it at different levels, and you can adapt it to your environment. These small details make guests feel listened to and elevate their stay at your hotel.
Collaborate to offer freebies or discounts 
One of the strategies you can try to offer unique experiences is to partner up with local services for discounts and offers. For example, you can talk to the local hike guide about private tours for your guests or ask the baker to offer special classes or treats to your hotel.
Reward returning guest's
One of the best things you can do to stand out in people's minds as an establishment is to reward returning customers.  People get a real rush from being remembered and recognized. Thankfully, with the help of technology, you can do just that. Automate your systems to pick up when a guest is returning and throw in a bonus. Maybe an upgrade, a discount, or just simply add free coffee in the morning. The gesture is more important than the quantity. 
If you wish to improve the quality of service, do not hesitate to contact us.