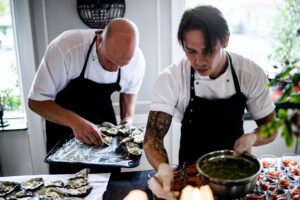 Preparing for a job can be a hard task for anyone, especially when it comes to hotel training. Since the industry offers such a wide range of positions and departments, it can be tough to find a focus and know how to train. If you are looking for work in the hotel industry and have a passion or skills related to food then F&B positions could be the right path to take.
What are hotel F&B positions?
These refer to a food and beverage position. Meaning anything that has to do with managing, preparing or serving food and drinks to guests. These jobs include:
Kitchen manager
F&B manager
Kitchen staff administrator
Executive chef, assistant chef
Cook
Waiter
That's just to name a few! This is why it's so important for hotels to keep their staff updated on their training and performing up to their company brand standards.
Plus, you can see the immense potential a career in F&B can have for anyone considering entering or changing paths within the hotel industry. It's a great opportunity for young people looking for employment since it is one of the biggest industries for that demographic, with 13% of its workers being between 15 -24 years old. Hotel F&B positions can be the starting point of your career or just simply a good opportunity to find work if you have the right training, of course.
Time management skills 
One of the biggest skills that are necessary for hotel work is knowing where to spend your time. This won't be as confusing for the more physical positions like waiters and chefs, since tasks will be determined mainly by demand and need. But for those in managerial positions, time management skills are a must have. Even if you don't want to work in those roles, time management can help you in everyday tasks from your personal life as well. It is always a super useful skill to train.
Why is it so important? 
You will be working in a service industry environment meaning new requests come up everyday. Because of this you will need to balance long term tasks and projects with daily tasks. Having the time management knowledge will help the workload be more manageable and prevent things from slipping through the cracks.
Learning another language 
Hotel work depends on tourism which can be foreign and national. Having a second language can help you open a great number of doors for more positions. It can even add between 10-15% more to your paycheck and give you the opportunity to travel abroad for work.
Where should you start with languages? 
If you are not an English speaker then perfecting your English goes first, then move to other popular languages like Spanish, or French. If you want to keep adding languages, we suggest following language families like learning from the same Romance language family, Germanic, etc. So, it's easier to learn.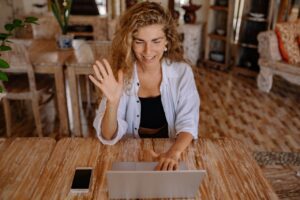 Go digital with your preparation 
A great way to boost your preparation process is to make accessing training for F&B hotel position as simple as possible for yourself. If you have digital training platforms like hosstinn available then it will be easier and more likely that you will follow through with your completion goals. Reducing the friction between wanting to learn and actually learning helps you get into better habits and actually be excited about the training.
How else do you benefit from digital training for F&B hotel positions?
Schedule your own hours
Stop and continue when you want
Get access to courses taught by industry leader
Reduce costs of training
Revisit and review information whenever you want
Go hard on soft skills 
You will need to prove your knowledge of a lot of skills. This ranges from, maybe recipes, etc. depending on your area of work, but one aspect you should really build up on is your soft skills. These prepare you for working with customers and on a team (such as a hotel's F&B staff) that needs to respond quickly and effectively.
Team work 
Reinforce your communication skills
Prepare for working in high stress situations
Learn how to take feedback
Customer facing 
Be kind and respectful
Learn how diffuse situations between people
Be flexible with learning new skills to accommodate guests
Problem solving 
Study common problem situations and how they are solved
Train to stay calm even in a high stress situation
Learn how to study protocols to follow procedures in case of emergencies
Follow us to check the training for F&B hotel position that will ups-kill your profile! Check it out: www.hosstinn.com