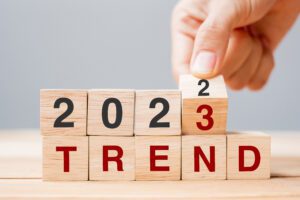 The hospitality industry is going to be one of the fastest growing industries in the near future. From hotels, restaurants, and catering, to tourism and transportation services… Every sector of this industry is expected to grow by leaps and bounds. Some of the hospitality's most important trends for 2023 that will shape this growth are discussed below.
1) Travelers are looking for more unique experiences in hotels and restaurants
Tourism has been one of the most important drivers of growth in the hospitality industry. With more and more people traveling, there has been a rise in demand for all kinds of hospitality services. This trend is expected to continue over the next few years.
In the hospitality industry, hotels and restaurants are looking for ways to stand out from other establishments. They are trying to attract clients who are looking for unique experiences.
These unique experiences are a result of the services offered by the property and the staff's willingness to go above and beyond.
One emerging trend for 2023 is the surge of outdoor experiences. Travelers long for outdoor adventures. Following the pandemic, tourists are swarming to the outdoors.
In 2020, more than 10,000 households went camping for the first time (five times more than in 2019).
According to a survey by CB Insights, 64% of families with kids indicated they intended to go camping more in 2021.
In a 2021 poll, an astonishing 90% of families stated outdoor living areas are more crucial than ever.
Even though the Shangri-La Hotel, Vancouver is situated in the center of one of the world's busiest cities, it provides its visitors with a chance to disconnect.
With "A Unique Ice Cave Heli Adventure", travelers are taken away by helicopter from Vancouver to the Whistler's Ice Caves, where a guide leads the guests through the caves.
Before returning to the city, visitors are taken via rivers and lakes to experience the peace and quiet.
What else can you do?
Hotels that want to provide outdoor experiences for visitors without having to fly by helicopters, can provide alternatives in nearby parks or recreational areas.
They can give visitors access to free bikes or a credit for bike rentals. Many cities have bike-sharing programs that let visitors borrow bikes for the day or even for a few hours. Some examples are "Velib'" in Paris or "Santander Cycles" in London.
Give your guests a special map (either digital or printed) that guides them through the wonders of the region.
Any hotel close to a beach or a mountain may provide its visitors with unforgettable experiences. Properties near water might offer opportunities for activities like kayaking, snorkeling, and more. Packages for skiing, snowmobiling, or snowshoeing may be available at mountain resorts.
To draw visitors, it's important to make the most of the experiences that are particular to your location.
This is a simple, reasonably priced approach to put your hotel in the heart of the top attractions.
2) Technology is changing the way hotels interact with guests and hospitality companies need to adapt
Technology has played a major role in shaping how people travel today, as well as how they book their trips on websites like Expedia or Airbnb. The use of technology will only increase with time as it enables hoteliers to provide better services at competitive prices.
In the past decade, technology has become one of the most critical aspects of the hospitality industry. Smartphones are now a part of our everyday lives, and virtual reality headsets are becoming more and more popular.
Hoteliers are starting to look at how they can use these new technologies to create a more personalized experience for their guests. Virtual reality headsets in hotels will allow guests to explore an immersive environment before they even arrive at their destination.
Virtual reality is also being used by hotels as a way to market themselves online and on social media platforms like Facebook or Instagram.
Moreover, given the increasing demands of guests, and the heavy changes the industry has gone through the last couple of years, it is vital now to be able to do more, with less.
This is why we see the emergence of technological companies like Cloudbeds, who originally started as a Property Management System, and gradually added services like revenue management, channel management, websites creation, and finance/payments.
3) Restaurant menus are evolving to include food with a local story
A menu is a tool that influences a restaurant's character and is much more than just a list of items, as acknowledged by 99 Designs.
A carefully crafted menu can mean the difference between a restaurant's success or failure, from selecting colors to employing symbols for different currencies.
As restaurants try to make informed, fact-based decisions that apply not only to signs but also to online food listings, drink promotions, and chalkboard displays, designing menus has taken on the characteristics of a science, known as menu engineering.
Great restaurant menus can improve a dining experience, guide customers into making the right decision based on their expectations, and ultimately stimulate one's appetite.
Restaurants are increasingly looking to include in their menus healthy, and tasty meals which ingredients are coming from local suppliers.
All types of restaurants, from fine dining to fast food sandwich shops, are starting to provide local foods.
Furthermore, farm-to-table catering companies are getting more popular. They are catering to the demand for food that is healthier and has a story behind it. This is because people want to know where their food comes from and how it was made.
Chefs are also getting more involved with these companies because they want to create new dishes that tell a story.
Due to the seasonal nature of local foods, restaurants must change their menu items frequently to reflect freshness.
And that is definitely a good thing.
What better approach to create daily specials than to browse the produce at the neighborhood farmers market?
4) Sustainable Tourism Drives Travelers
A recent survey by the global network of luxury travel businesses Virtuoso found that 50% of respondents said it was critical to pick a hotel, cruise line, or travel agency with a solid sustainability strategy. This has been a hospitality trend before 2023, but now is a must to act on it!
And 70% of respondents claimed that taking eco-friendly vacations improves their overall experience.
In fact, 82% of those polled claimed that the pandemic had motivated them to plan future trips in a more environmentally friendly manner.
In this case, the role of technology is once again primordial.
There is a surge in trends regarding tools that would allow hotels and restaurants to monitor perfectly the energy consumed in order to increase their savings.
One tool is automation, with smart devices minimizing unnecessary use of things like electricity, heating and cooling. It's all part of the emerging EaaS (Energy as a Service) trend.
EaaS is an economical way to make a hotel more sustainable and resilient, in addition to supporting a hotel's energy efficiency goals.
Through on-site or off-site microgrids, hotel operators can pursue what would typically require sizable capital investments for new renewable energy distribution at no initial cost and pay for the investment over a long-term contract. The investment will be owned and operated by a trustworthy third party to reduce risk.
In addition to clients looking for sustainable business partners and hoteliers concerned about escalating power outages, this is growing in popularity.
For hotels that are starting their journeys to becoming more sustainable, there is an incredible project launched by 11 hotel chains, overseen by the World Travel and Tourism Council. The Hotel Sustainability Basics.
To encourage responsible travel and tourism, the hotel sector has developed The Hotel Sustainability Basics, a standard and comprehensive definition of sustainability.
The Hotel Sustainability Basics will assist raise the baseline level of sustainability across the entire hospitality industry by providing each hotel with a starting point on their sustainability journey.
5) The Importance of Continuous Hospitality Training
Hotels have segmented their departments to focus on customer service for a very long time. However, the increasing needs of the guests, coupled with the decrease in staffing number, are forcing hoteliers to adapt.
The hospitality industry is one of the most competitive industries in the world. With so many hotels, restaurants and attractions, customers are always looking for the best service they can find.
That is why it is important for hospitality staff to be properly trained. If a customer has a bad experience with an employee, they are less likely to return or recommend that place.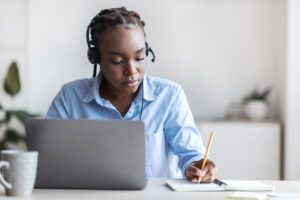 It is vital to start by creating a culture of hospitality within your company that values employees.
Additionally, the biggest hotel chains are making sure that all staff receive regular training in order to keep up with changes in technology and customer expectations. It is a trend that will most likely expand to the rest of the hospitality industry.
This is where hosstinn comes in! A cloud-based Learning Experience Platform that provides organizations with the right tools to standardize and improve their operations. With unlimited access to a library of courses, hotels & restaurants can optimize their quality of service and stay up to date with the latest trends in the industry.
The training modules are created by industry experts with years of experience in the sector. Who make sure that the content is always up-to-date through monthly updates, guaranteeing relevant content. That's adapted to the ever-changing world of hospitality.
6) The Travel Experience Goes Contactless
No surprises here! The travel industry has been going contactless for a while now, but it's now being taken to the next level.
According to a survey done in 2020, contactless payment was the second top priority for hotel executives, following only employee training.
To research, buy, and even manage a trip with little to no face-to-face connection has become a generally accepted convenience for customers. It helped along by the quick consumer adoption of mobile devices and chat applications.
Travelers today demand the same automated, self-serve experiences from the hospitality as they have in other industries.
With digital concierges and chatbots, we are seeing the way in which the travel experience is evolving.
Thanks to digital concierges, like Smartvel's Contactless Concierge SMS Solution, hotels can provide visitors a digital trip planner on any digital platform with information on nearby attractions, events, and travel restrictions.
This technology will be very helpful for travelers who want to find out more about their destination. It allows them not having to go through the process of looking up information on their own, or waiting on hold with customer service agents.
Conclusion: hospitality trend for 2023
2023 will be a moment to be brave in the face of a difficult economic environment and consumer uncertainty.
It will be the perfect opportunity for hotels to enhance guest experiences and develop customer service strategies that will set them apart.
These trends will influence how hotels connect with their visitors in 2023. As well, how contactless technology, and continuous training will increase operational effectiveness and enable human-focused hospitality for a very long time.

hosstinn is here to help you succeed on 2023!